PRESS RELEASE
 
Contact Information:
Alana Cobb
Assistant to Allen Harris, Chief Executive Officer
Bailey-Harris Construction Company
334-821-0807
[email protected]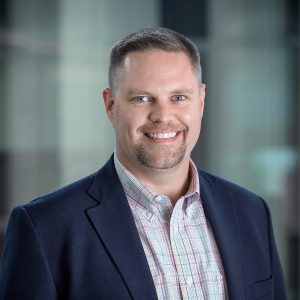 Bailey-Harris Announces Promotion of Russell Harris to President of the Company 
Auburn, AL, January 2018 – Bailey-Harris Construction has announced the promotion of Russell Harris to President of the Company.  The son of Founder and previous President, Allen Harris, Russell has lived and breathed construction his whole life.  An Auburn, Alabama native, Russell graduated from Southern Polytechnic State University in Atlanta, Georgia with a degree in Construction Management.  Russell served a 2-year tenure with The Conlan Company while in school in Atlanta, and immediately returned to Auburn to join the Bailey-Harris team upon graduation.
At Bailey-Harris, Russell went straight into the field, working on several large projects in Montgomery and Auburn.  He worked his way up to Superintendent with his last project in that role being a $20 million pharmaceutical facility.  Since coming into the office 7 years ago, Russell has been in the project management realm over multiple projects.
Possessing the gift of administration and planning, Russell has taken an active lead in corporate management, company growth, strategic planning and business development.  Following the succession plan laid out in previous years, Bailey-Harris is pleased to announce Russell's elevation to President of the Company.
"Being prone to get into the details, means and methods, I am happy to say that Russell has the concomitant gifts that will complement not only what I do, but what the entire Bailey-Harris team does, as we take much gratitude for having the capability and supreme personnel to serve our precious clients in a construction and design-build capacity," remarks Allen Harris, who will assume the position of Chief Executive Officer.
Russell, who resides in Auburn with his wife Melissa and two children, states he is thoroughly excited about the opportunity presented to him.  "It is a true honor to have the opportunity to build on the successful foundation laid by my father.  He has poured his heart and soul into this Company and is the key to what we have become today.  I am humbled to be considered worthy of this position and hope to continue the legacy he began almost 40 years ago."
More about Bailey-Harris
Bailey-Harris Construction Company is a leading industrial and commercial contracting firm based in Auburn, Alabama and servicing the southeastern United States since 1979.  Specializing in the design and construction of industrial, commercial, educational, institutional, municipal, financial, healthcare, religious and specialty facilities, the firm currently represents its client base in over $200 million of construction programs.  Bailey-Harris is located at 1552 Bailey Harris Drive, Auburn, AL 36831.  Phone 334.821.0807 Fax 334.826.1152.  www.baileyharris.com